Updated: Nov 28, 2019
It has been 18 months since we launched our first job board developed using Wix Editor elements and Corvid which was known as Wix Code at that time. Ever since then we have been approached by several entrepreneurs and businesses with the goal of developing a job board for their business. In this process, we gained valuable information and insight on how the online recruitment process works, what are the needs of a recruiter versus the needs of an applicant. This vastly helped us in developing what we consider is the best job board custom developed using Corvid on Wix.com yet.
A custom developed job board for your own business comes with its own advantages. You can host it under your brand name using it directly on your website such as mysite.com/jobs or host it under a sub-domain jobs.mysite.com which not only saves a monthly subscription to a third party recruitment platform but it also boosts your own brand at the same time.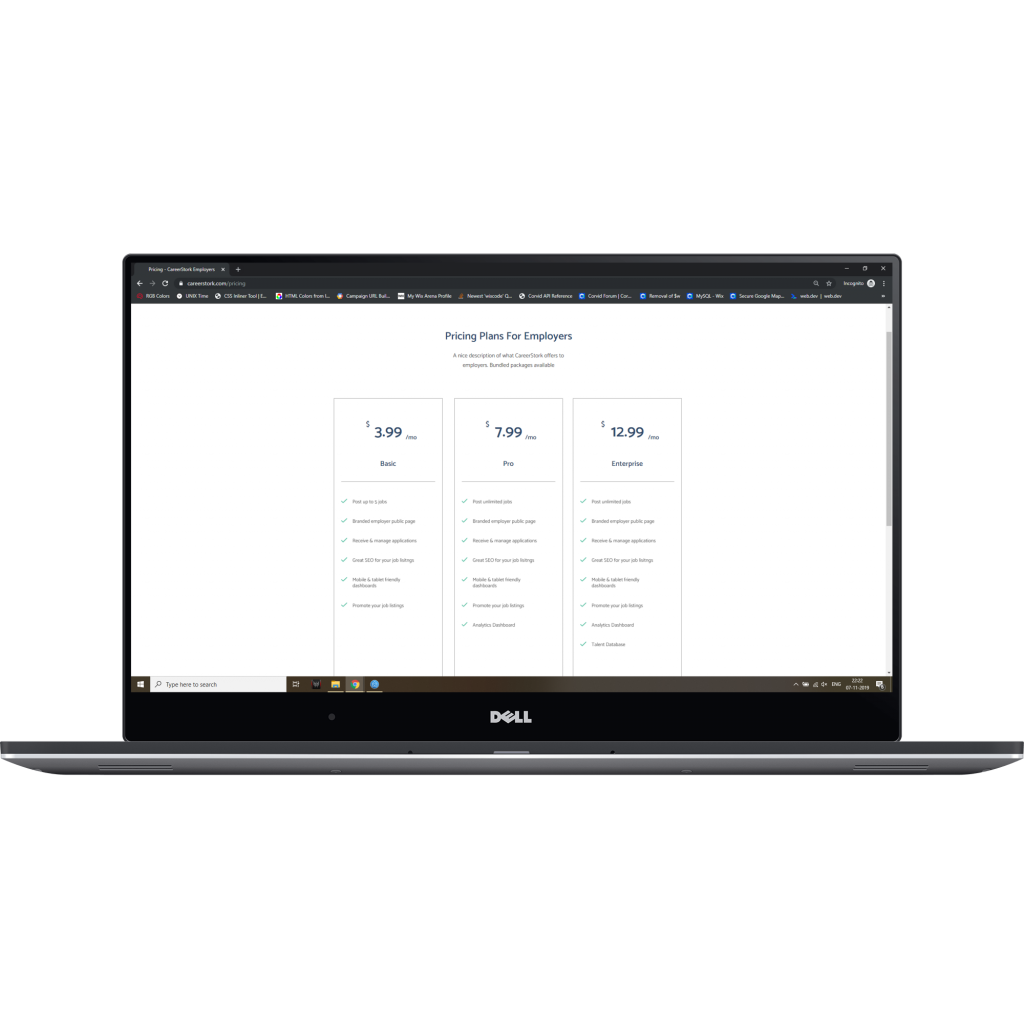 Crypto Jobs Base, is what we have named the engine (source code) developed by us that powers wix's biggest job board.
At its core, it is a Multi-recruiter platform developed on a monthly paid membership business model. Recruiters can sign up to create their own employer's profile by selecting any one of the three available paid plans. Each paid plan will give the recruiter access to different features. For demonstration purposes we have a total of 3 plans.
Basic: This plan allows you to post up-to 4 jobs at any given time
Pro: This plan allows you to post unlimited jobs.
Enterprise: This plan allows you to post unlimited jobs and gives you access to the talent's database where you can see profiles of registered job seekers, their experience, contact details, skills and you can also shortlist candidates who are saved to your dashboard to view later.
Without taking too much time to dive into details we would like to showcase the Top 3 Features of this job board engine.
---
Ability For Recruiter To Post & Promote
After a recruiter has registered to the job board they can start posting jobs. The best part, it doesn't end there. The recruiter can choose to promote their job which makes it appear on the top of the main job board by paying a daily fee. This means an additional source of revenue for the owner of the job board. The recruiter can also choose to promote their own profile which will appear on the homepage of the website itself. The visitors can click on the recruiter card on the homepage to view their profile and see if any open job is available or not.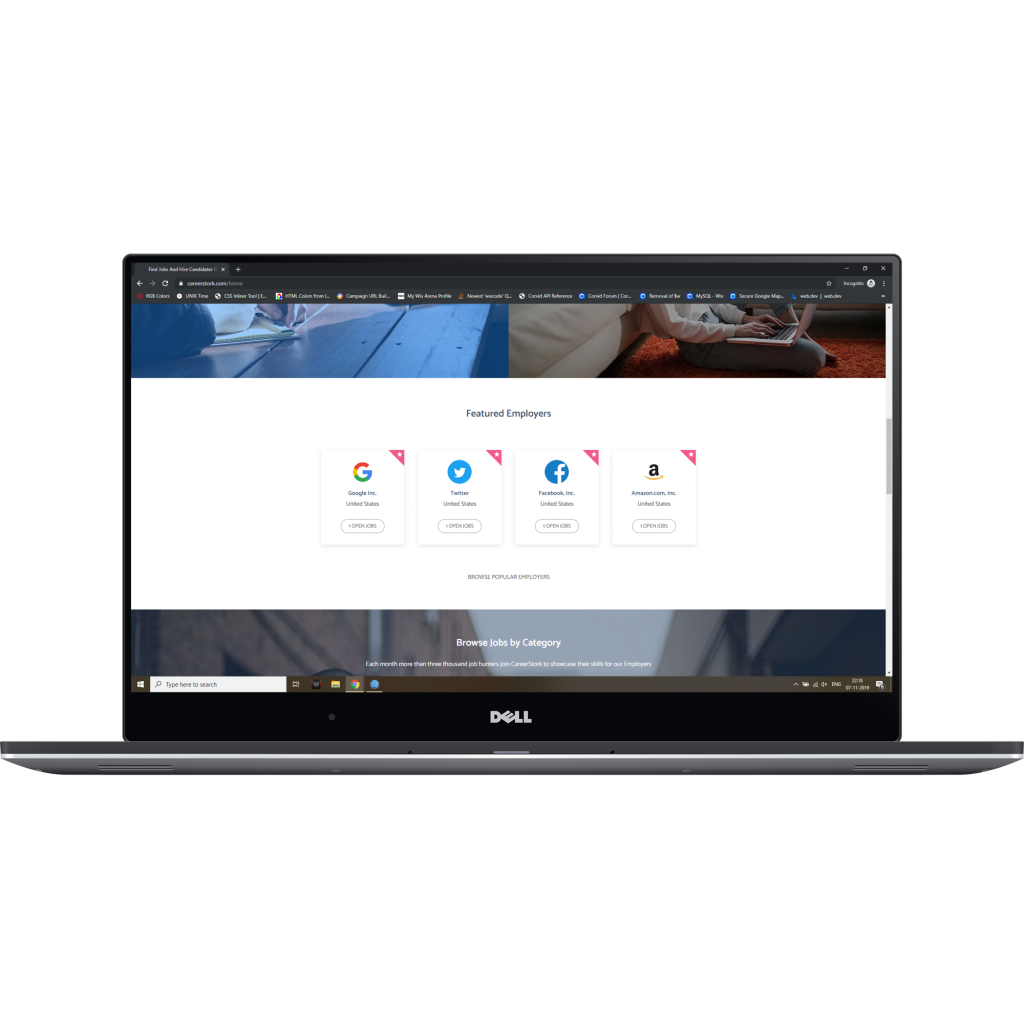 Everything Will Be Automated
From jobs expiring once their set deadline has passed, to the expiry of the promoted status once the number of days paid for is over. Everything is automated so that as the owner of a business you can concentrate on administrative and marketing tasks without worrying about technical details.
Not only this, recruiters can manage their own billing plan. If they signed up for a 'Pro' plan but need access to the features offered in the 'Enterprise' plan they can choose to upgrade with a few clicks. Same goes if they need to update their Credit Card with which they signed up. Even cancellation is just 3 clicks (literally) away from their dashboard.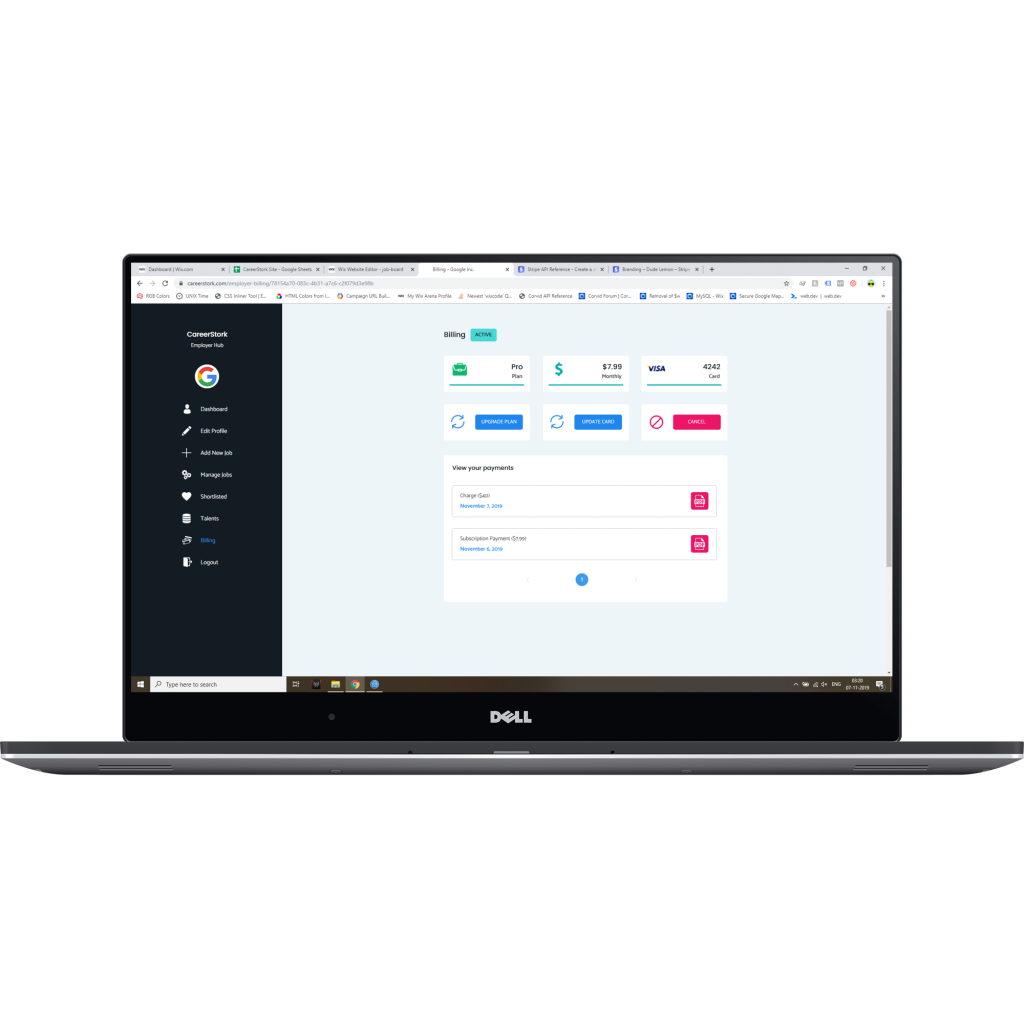 Their payment receipts (PDF & Web) are automatically generated on their Billing area after each payment and they also receive an email when the charge occurs. So basically you are free to fly off to Italy and taste wines from their famous vineyards while the job board keeps bringing you a steady flow of revenue.
Relevance Score On Each Application
Whenever a job receives an application, of-course the recruiter will get an automated notification (sms or email) but we have developed an algorithm which calculates a relevance score for each application and gives the applicant a score and places the application in a zone from one of the fours zones below.
Red: Application not of much relevance to the job
Yellow: Application somewhat relevant to the job
Green: Application relevant to the job
Blue: Top tier application for the job
The relevance score is based on a number of factors such as the skills asked for in a job versus the skills of the applicant, location, experience, etc. This is an evolving algorithm and we will keep working on it and rolling out updates to each job board developed under this engine.
---
If you wish to checkout the job board go to https://www.cryptojobsbase.com